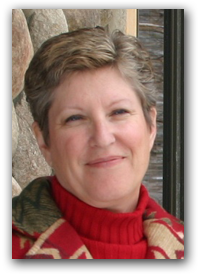 Heidi Birch
Managing Partner
With an undergraduate degree in management and an MBA from Colorado State (Go Rams), Heidi brings thirty years of business experience to Xchyler Publishing. Having managed large capital programs—totaling over a billion dollars in construction projects—she is enjoying "building" a solid financial and management platform for Xchyler. A mother of four, and grandmother of ten, Heidi makes her home with her husband and badly behaved dog in western Montana's beautiful Bitterroot Valley. She provides business consulting and teaching in California and Arizona when not working with Xchyler's staff and authors.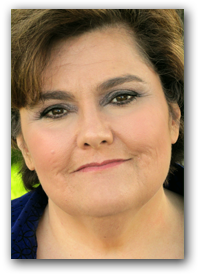 Penny Freeman
Partner Editor-in-Chief
Author, editor, and story coach, Penny brings to Xchyler thirty years of wordsmith experience, with emphasis on historical fiction, business writing, and journalism. Her extensive background in public affairs, social media and Internet advertising help to give The X a healthy interweb presence. Literature, history, and storytelling are her great professional passions. As a wife, mother of three, and grandmother of seven, when she isn't editing, marketing, web-spinning, or writing, she enjoys her family.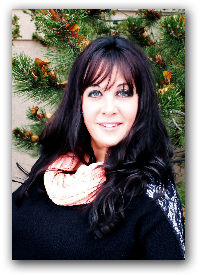 Rachel Vasquez
Video Production Editor
Rachel brings a background full of variety to Xchyler Publishing, including fourteen years of service to the community in the areas of medicine and law enforcement. After studying medicine and English at her alma mater, Utah State University, she discovered her true obsession lies within the written word. As a writer of a young adult fiction series and mother of three, Rachel understands how to reach and captivate an audience, a skill she employs well in her video production company, 
FictionFire Productions
. Her meticulous personality results in an orderly chaotic after-school schedule and a perfectly sanitized kitchen counter. Rachel enjoys traveling with her husband and three children.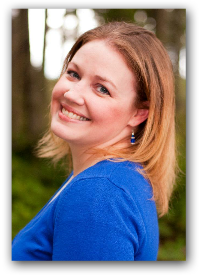 Sarah Hunter Hyatt
Graphic Designer
Sarah grew up in Utah in a "computer nerd" family. Although her first love is writing, being published in Xchyler Publishing's, 
A Dash of Madness: A Thriller Anthology
, she also enjoys creating on her computer. With years of experience designing everything from cards to book covers, she is still learning and enjoying every step of the way. Sarah resides in Olympia, Washington with her husband, three children and two adorable birds.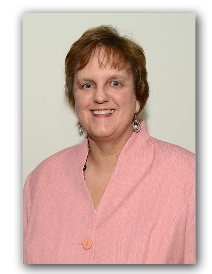 Diane Jortner
Sales Campaign Strategist, Social Media Coordinator
Diane Jortner fell in love with the media as a high school newspaper editor. With an associate degree from Brigham Young University, BA in Journalism/Public Relations from Bowling Green State University, and a MA in English from Valparaiso University, she brings her fifteen years' experience teaching English Composition and her extensive personal social networking experience to The X Team. Besides reading almost all types of fiction, she likes to quilt, cook and travel with her husband and children.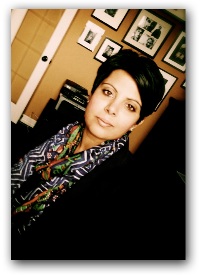 Veena Kashyap
International Distribution Manager, Book Review & Blogging Coordinator
Veena's love affair with reading began in the fifth grade when she read 
The Lion, The Witch and the Wardrobe
. Somewhere around that time, she started writing stories that transported her to worlds created by her vivid imagination and knew one day, she wanted nothing more than to 
write for a living
. Currently, she is working on a YA paranormal romance series in between her day job as a geek managing tech projects while running an author publicity site, 
The Author Visits
, and helping out Xchyler as a book reviewer and blogger specialist.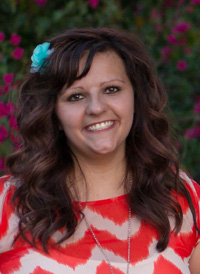 Celeste Cox
Publicist
Celeste Cox is a superhero by day, and a writer by night a.k.a. a publicist, blogger, web designer, and mom. She's taken several courses in creative writing, spent two years studying and designing websites, and several years studying the world of marketing. You can find her writing on her blog, Happy Messy Life.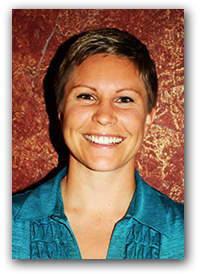 Mckenna Gardner
Managing Editor
McKenna Gardner finds joy in the little things, and nothing tickles her fancy more than a gripping story. After earning her Bachelor of Science in 2003, her love of writing, editing, and classic literature blossomed. Now in her third year as Senior Editor with Hamilton Springs Press and its imprint Xchyler Publishing, McKenna works with talented authors across the globe. Although her family is her greatest passion, she becomes quite rowdy in the outdoors, loves assisting in veterinarian surgeries and studying medicine, and gets slap-happy when writers' dreams come true.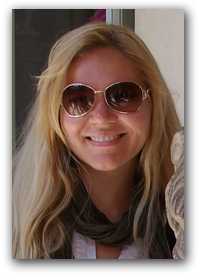 Elizabeth Gilliland
Senior Editor
A lover of the arts and classic literature, Elizabeth graduated from Brigham Young University with a B.A. in Theatre Studies. She graduated from the University of Westminster, UK, with a master's in screenwriting and production, with merit. Author of literary fiction and mystical realism, independent editor, ghost writer, and story coach, she is represented by Curtis Brown, literary agency.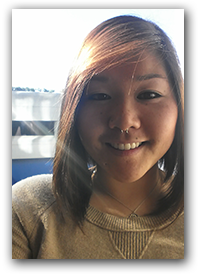 Jessica Shen
Senior Editor
Jessica's love of reading and writing started as a child. She pursued that interest through poetry classes in high school and eventually in college. She graduated from UC Santa Cruz with a degree in Literature and a concentration in Creative Writing: Poetry. Although her first love will always be immersing herself in sci-fi/fantasy novels, she also enjoys travelling, gourmet foods, and hanging out at home in San Jose, California, with her boyfriend and her cat.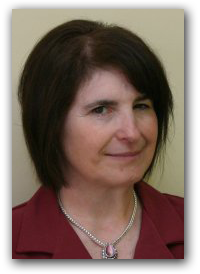 Terri Wagner
Editor
Terri brings sixteen years of fiction and non-fiction writing, editing, blogging and journalism experience to Xchyler, with translations of her published work to Russian, Spanish, German, and Italian. She belongs to a number of writers' associations. An avid reader, Terri enjoys science fiction and biographies. Her work in non-fiction and journalism provides her with the solid technical background required of great line editor.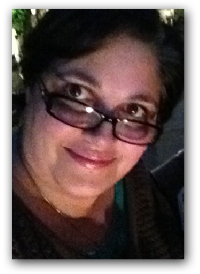 Megan Oliphant
Editor
Megan Oliphant has studied creative writing since college, taking classes from the founder of 
LTUE
, Marion K. "Doc" Smith at Brigham Young University, and attended Orson Scott Card's Literary Boot Camp in June of 2014. Her primary interests are in fantasy, ranging from dark urban to high epic, but she's a sucker for a good mystery that she can't guess the ending to before she gets there. She divides her time between reading, writing, and "familying" with her husband and five children in North Carolina.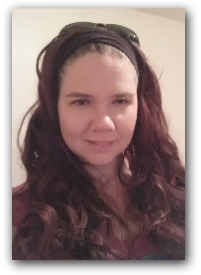 Kristina Harris
Editor
Kristina has made reading and writing a focal point in her life. No matter how busy she is, she has always found relaxation in books and editing. She started her published career in her high school newspaper by submitting short stories. Now, she has edited three published works: two adult novels and one children's book, and has written and edited for numerous national specialty magazines. She also holds a degree in business administration, has been modeled for a nationally recognized talent agency, and leads the way in her household, managing a husband, three sons, two dogs, two cats, a guinea pig, and a lizard.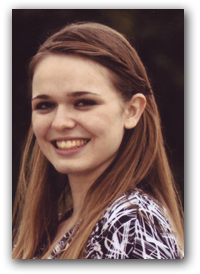 Shauntel Simper
Assistant Editor
Shauntel Simper has been an avid reader and writer since childhood. Although a recent graduate from Eastern Arizona College, she is still trying to figure out what exactly to do with her life. She lives in Arizona with her two pet turtles and various insane roommates, and her hobbies include singing, comic book reading, and pretending she can dance. After a strong tenure as an intern, Shauntel was promoted to editorial assistant here at The X. Her energy, dependability, solid education, and an eagerness to learn make her an excellent addition to the team.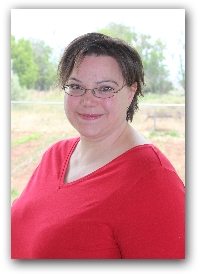 MeriLyn Oblad
Assistant Editor
A lover of all things historical, MeriLyn Oblad has both a BA and MA in History, the former from the University of Nevada, Reno and the latter from Brigham Young University. She brings more than a decade of document analysis, an eye for fine detail, and 7 years of writing local histories to the Xchyler table. When not proofreading for Xchyler, she volunteers with the local heritage society, reads prolifically, and occasionally can be persuaded to sew quilts for loved ones. MeriLyn (pronounced "Mary Lynn") currently resides in Southern Utah.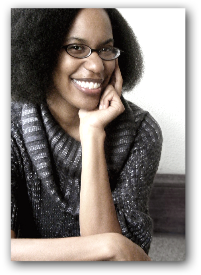 Danielle E. Shipley
Assistant Editor
Danielle E. Shipley's first novelettes told the everyday misadventures of wacky kids like herself . . . or so she thought. Unbeknownst to them all, half of her characters were actually closeted elves, dwarves, fairies, or some combination thereof. When it all came to light, Danielle did the sensible thing: packed up and moved to Fantasy Land, where daily rent is the low, low price of her heart, soul, blood, sweat, tears, firstborn child, sanity, and words; lots of them. She's also been known to spend short bursts of time in the real-life Chicago area with the parents who home-schooled her, the two little sisters who keep her humble, and the nephew she loves more than the best wordsmithery can say. When she's not living the highs and lows of writing, publishing, and all that authorial jazz, she's probably blogging about it at
EverOnWord.wordpress.com
. In addition to her short stories included in Xchyler paranormal, fantasy, and Steampunk anthologies, she's proud to fight her ongoing battle against typos on behalf of the editorial team.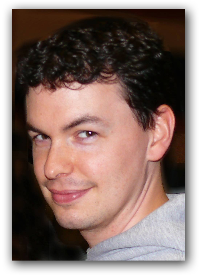 Justin Guay
Assistant Editor
Hailing from New England where he lives with his bride, and their two children, Justin Guay writes both fantasy and science fiction with emphasis on strong plots and meaningful themes. Having played at writing fiction since grade school, Guay more recently has revived his passion as a coping skill in reaction to graduate school in biomedical science. Soon to complete his graduate studies, he is intent on publishing further short stories and novels.