Paul Stevens has survived a terrorist attack, vivisection, and an attempt by the government to "neutralize" their rogue medical experiments. However, his escape cost him his wife, and he battles to overthrow Brian Shuman, the dictator responsible for her death.
With the kidnapping of his daughter and the disappearance of his son, he must choose between saving what may remain of his family or the fledgling rebellion on the verge of collapse.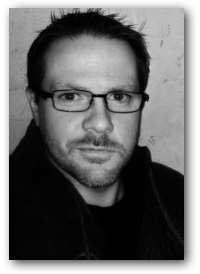 Ben Ireland
Ben churns out his prose from his home in Southeast Texas, where he lives with his wife and three children, and works in IT. When he isn't writing, he's either thinking about writing, or he's driving his winfe insane talking about his novel ideas.
His work has appeared in two X-anthologies: "Kissed a Snake" in A Dash of Madness: a Thriller Anthology (July 2013), and "Fairykin" in Moments in Millennia: a Fantasy Anthology(January 2014). His first novel, Kingdom City: Resurrection was published in February 2014.
Website | Twitter | Facebook | Amazon | Goodreads
OTHER WORKS BY BEN IRELAND