Pauline Spiegel, a master artificer like her mother before her, wants just one thing: to wed the love of her life, Alexander MacIntyre, a lowly undersecretary of the Royal Household. However, a long-term pact between her parents, and a noble House, stands between her and her happily ever after.
When a priceless mechanoid of unfathomable power is stolen, Pauline finds herself entangled in skullduggery and international intrigue, upon which the fate of nations rest.
Only with the help of her friends, and a brilliant scientist with a swarm of micromechanical insects, can Pauline survive the dark forces determined to destroy her. But will her betrothed and his rag-tag band of semi-mechanical soldiers reveal Alexander's secrets as well?
Immerse yourself in this Steampunk retelling of Shakespeare's classic, replete with the newfound wizardry of alternative Victorian technology, mistaken identities, love triangles, and deadly peril, set against the backdrop of a world bracing itself for war, and Victoria's Diamond Jubilee.
Read it!
Tarbet shows an amazing skill at interweaving history through his exceptional writing skills. London came to life again for me as I traveled its streets through Tarbet's voice.
Amazon
A grand debut – recommended!
This one's right up there with Pavane. It's a genre I like, but it's not often done so well as this! It's a rattling good read, and then there's all the great layered shout-outs to keep the reader happy; Shakespeare, and Kipling, and Roberts, and all sorts of wonderful people.
Amazon
Great fiction for more than just steampunk fans
Completely inventive and original, this novel embodies all that is inventive and fun about steampunk. I know I'll pick this one up and read it again, which is saying a lot given how many books populate my to-read list!
Amazon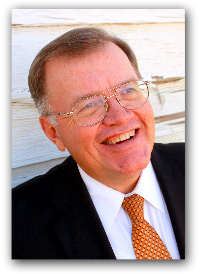 Scott Tarbet writes enthusiastically in several genres, sings opera, was married in full Elizabethan regalia, loves Steampunk waltzes, and slow-smokes thousands of pounds of Texas-style barbeque. An avid skier, hiker, golfer, and tandem kayaker, he makes his home in the mountains of Utah.
OTHER WORKS BY SCOTT E. TARBET