Vanguard Recruit Elora Walker doesn't know who demands more of her: her mother, or herself. But more than she wants to make Nina proud of her, she wants to know the truths buried deep in their mutual past.
Haunted by the memory of her long-dead father, tormented by a psychic link to a faceless stranger, Elora learns to rely upon her friends and her newfound warrior skills to protect not only the Ignari from Dark Seekers, but the world from an ancient family secret that can destroy it.
A Stellar Read For Fantasy Fans
If you're a fan of fantasy and/or strong female characters, I highly recommend this book!
Amazon
Quick Addiction
Within the first chapter I knew I had found my next addiction. The concept is new and refreshing.
Amazon
Move over Harry Potter, Hunger Games, and The Mortal Instruments; I've found my next YA paranormal series to obsess over
I finished this YA Paranormal series and can't stop thinking about the story.
Amazon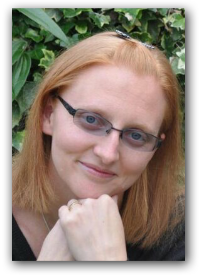 Joanne Kershaw lives in Wakefield, England, with her husband, four young children, and an uppity cat named Dipstick. As a teacher of five- to eleven-year-olds, she spends her days playing at being a grownup, then goes home to delve into Young Adult dark romance and being sixteen again.
Joanne lives and breathes books, whether reading, writing, or marking them. She wrote her first novel in six weeks. Encouraged to submit her work by a friend and fellow YA novel addict, Joanne now finds herself a signed author at Xchyler Publishing.