Shovel the coal and stoke the boilers as nine Steampunk authors explore islands of mystery and adventure across the seven seas.
The Clockwork Seer by Katherine Cowley: On an island of oddities, a young clairvoyant struggles for normalcy, but deadly automatons have other plans.
Sindisiwe by Scott E. Tarbet: A slave girl in Zanzibar escapes a beating when a stranger in the marketplace proves her past is more than just a fairy tale.
Stand and Deliver by TC Phillips: Neither shackles, slave labor, nor the island's deadliest inhabitants will prevent these brothers from meting out justice to their father's murderers.
Island Walker by C. R. Simper: Kit digs her treasures out of trash heaps, but the theft of her invention leads to discoveries money can't buy.
A Mind Prone to Wander by Danielle E. Shipley: Beyond a locked door lies Rowan Charles' death or his sanity, and the survival or extinction of his people.
Curio Cay by Sarah E. Seeley: The future of humanity rests in the hands of three time-traveling scientists battling biomechanical creatures in the Jurassic past.
The Mysterious Island of Chester Morrison by Kin Law: Dodging her chaperone, a debutante stumbles into adventure and romance at the World's Fair.
Revolutionary by John M. Olsen: A dirigible captain goes down with his ship, and wakes to find himself a captive of a sky-dwelling civilization.
The Steel Inside by Gail B. Williams: Darkness lurks in Sarah's forgotten past, kept hidden by those who claim to be her devoted husband and loyal servants.
Foreword and illustrations by James Ng.
Shipley's 'A Mind Prone to Wander' reads like a post apocalyptic fairytale
Xychler's 'Steel and Bone' marks my first foray into steampunk, but as a fan of both science fiction and fantasy, I felt surprisingly at home. Amazon
Steel and Bone offers a great taste of steampunk through a collection of short stories
Each story has its own setting and style, so there's always more to discover on each new page. What I loved most was the sense of wonder and discovery that so many of the stories offered. Amazon
Try Steampunk, you'll like it!
All of the stories were well crafted, and almost all of them ranked 5 stars! Amazon
AVAILABLE IN PAPERBACK AND EBOOK
THE AUTHORS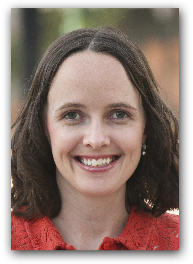 Katherine Cowley
Katherine Cowley wrote her first story at the age of five, a retelling of the Icarus myth titled "
The Turtle That Got Too Close to the Sun
." She has worked as a documentary film producer, a radio producer, and a college professor. She now devotes herself to writing steampunk, fantasy, and science fiction. Cowley's short stories and essays have been published and won awards in the Locutorium, the BYU Studies Personal Essay Contest, the Meeting of the Myths, Four Centuries of Mormon Stories, and the Mormon Lit Blitz. You can also read her stories online at 
katherinecowley.com
. Katherine loves European chocolate, the history of science, and steampunk fashion. She has lived in the United States, Brazil, and Finland, and currently resides in Arizona with her husband and two daughters.
Website 
| 
Twitter 
| 
Pinterest 
| 
Goodreads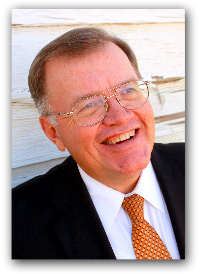 Scott E. Tarbet
Scott Tarbet writes enthusiastically in several genres, sings opera, was married in full Elizabethan regalia, loves Steampunk waltzes, and slow-smokes thousands of pounds of Texas-style barbeque. An avid skier, hiker, golfer, and tandem kayaker, he makes his home in the mountains of Utah.
Amazon
 | 
Website
 | 
Goodreads
 | 
Facebook
 | 
Twitter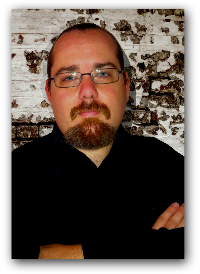 TC Phillips
TC Phillips
hails from tropical central Queensland in Australia, where he currently lives with his loving wife, three young children, a spoilt cat, and an overactive imagination. An avid reader from a young age, he has held a long-standing attraction for the written word and is excited to make his own contributions to the vibrant and ever shifting world of storytelling. Holding degrees in both Theatre Studies and Education, he is also currently completing his Master of Arts (writing) through Swinburne University of Technology. Phillips' other short stories with Xchyler including "Ripper Bound" (
Terra Mechanica
) and "60 Seconds to Midnight" (
The Toll of Another Bell
).
Website 
| 
Facebook 
| 
Twitter 
| 
Amazon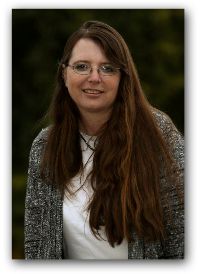 C. R. Simper
C. R. Simper is an Arizona native who graduated from Arizona State University with a degree in Purchasing and Logistics Management. She married another Arizona native in 1991 and is now the stay-at-home mom of three daughters and one son. Simper has written in multiple genres over the past three decades. She has found that writing maintains a sense of order in her life. Her first published story, "The Journey of Inspector Roux" appeared in Terra Mechanica: a Steampunk Anthology (2014), another Xchyler publication. Other hobbies that she enjoys are playing volleyball, genealogical research, and indexing obituaries. She is a member of the 
American Night Writers Association
 (ANWA). Simper first published with Xchyler withher short story "The Journey of Inspector Roux" (
Terra Mechanica
).
Facebook 
| 
Twitter 
|
 Google +
 | 
LinkedIn 
| 
Goodreads 
| 
Pinterest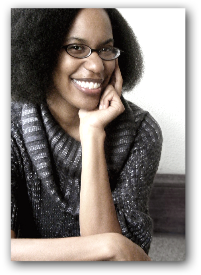 Danielle E. Shipley
Danielle E. Shipley's first novelettes told the everyday misadventures of wacky kids like herself. . . . Or so she thought. Unbeknownst to them all, half of her characters were actually closeted elves, dwarves, fairies, or some combination thereof. When it all came to light, Danielle did the sensible thing: packed up and moved to Fantasy Land, where daily rent is the low, low price of her heart, soul, blood, sweat, tears, firstborn child, sanity, and words; lots of them. She's also been known to spend short bursts of time in the real-life Chicago area with the parents who home schooled her and the two little sisters who keep her humble.
Website
| 
Blog
| 
Facebook 
| 
Twitter 
| 
Amazon 
| 
Goodreads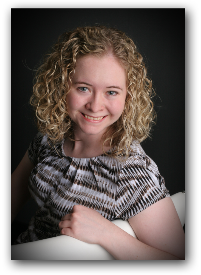 Sarah E. Seeley
Through two wonderful mentored research experiences, Sarah E. Seeley had the opportunity to work with dead sauropods and ancient odonates while acquiring her undergraduate degree in geology from Brigham Young University. She hopes to study more dead things in the future and contribute to scientific discussions about what makes life on Earth so amazing. In the meantime, she explores the bright side of being human by writing dark fiction. Sarah's independently published works include 
Maladaptive Bind
and 
Blood Oath: An Orc Love Story
. Another short story, "Driveless," appears in "Leading Edge Magazine" Issue #66. You can learn more about Sarah on her writing blog at www.SlithersOfThought.com.
Website
| 
Facebook 
| 
Twitter 
| 
Amazon 
| 
Goodreads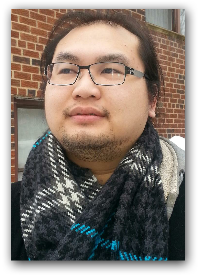 Kin Law
Living in the bustle of NYC, Kin Law is constantly reminded he is a child of two worlds. Originally from Hong Kong, he's traveled both geographically and socially, working in many professions including movie projection and line cooking. He has degrees in Media and Culinary Arts, and a great love of Philosophy. As for fiction, his favorite authors are Douglas Adams, Hemmingway, and Chuck Pahlaniuk. Today, Kin is a culinary copywriter, intent on furthering his novelist career. He loves his fiancée, his cat Zoe, Scotch, bacon and coffee. Addressing himself in the third person makes him chuckle.
Website 
| 
Twitter 
| 
Amazon 
| 
About.me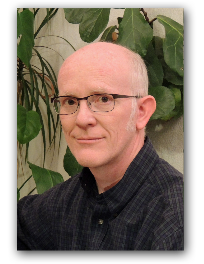 John M. Olsen
John M. Olsen has been creating things his whole life through a mixture of technical and creative processes, whether building family, stories, art, software, woodworking or anything else. He has dreams of becoming a Renaissance man and loves to learn new things to add to his store of randomly accessible information (otherwise known as irrelevant trivia). Writing is one of his loves, inspired by having read most of his father's extensive fantasy and science fiction collection in his teen years. He builds high-end simulation software, and has contributed chapters to several books on computer graphics and game design, as well as publishing fiction in multiple genres. He lives in Utah with his wife and five children, some of whom are old enough to have moved out and back in. Together they have also raised three nieces and a nephew, and are minions of their benevolent cat overlord.
Blog 
| 
Facebook 
| 
Twitter 
| 
LinkedIn 
| 
Amazon 
| 
Goodreads 
| 
About.me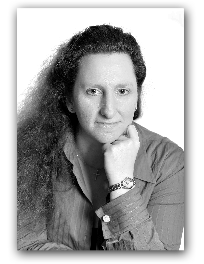 Gail Williams
Gail Williams lives in her own private dungeon populated with all the weird and the wonderful she can imagine. Some of it's very weird, and the odd bits and pieces are a bit wonderful. With a vivid imagination fuelled by a near death experience at the age of three, there was really no other choice for Gail than to write, something she's been doing for as long as she can remember. She's tried not doing it, but it never works for long, her brain gets itchy if she hasn't written anything for a couple of days. Gail is English by birth, but lives in Swansea, Wales, married a Welshman and they have two fantastic children. They live with the world's most imperious and demanding cat. An asset management specialist by day, a freelance editor and keen writer of an evening and weekend, she really needs to learn to sleep. To find out more see 
www.gailbwilliams.com
Website
 | 
Blog 
| 
Facebook 
| 
Twitter 
| 
LinkedIn 
| 
Amazon 
| 
Goodreads