In the frozen wastes of the distant future, a killer known as Harrow prepares for his final battle. Technocratic elites have poisoned his world and left his entire people enslaved, destitute, and depraved. Now he is willing to shed the last tatters of his humanity to wreak his vengeance.
In this first volume of the The Next Man Saga, J.M. Salyards presents a novel that sweeps from the apocalyptic Outlands to the palatial luxury of the Third Enclave, and finds Harrow about to begin a war of annihilation.
Before he can, he discovers allies who might bring him back from the brink. A psycho-spiritualist teenage boy and an exiled princess of the overlords may give Harrow a final tether to life. As wills and fists collide, the unwilling hero must choose between a future beyond his victory, or death as his only chance for peace.
Shadow of the Last Men is GENIUS
Detailing the human journey, the novel follows the trinity of a wise boy, a warrior and a princess. Salyards dissection of the human spirit and its reassembly through philosophical antidotes is simply put — brilliant.
Amazon
Mad Max meets UFC throwdown meets Revelation. READ IT.
J.M. Salyards does an amazing job of telling a story that blends great despair and great hope, and even though you can easily imagine the victory of the heroes as you read, you know their struggle is one of sacrifice and determination.
Amazon
Spectacular!
Shadow of the Last Men by J. M. Salyards is a spectacular debut novel. The first volume of the Next Man Saga incorporates enlightening vocabulary, distinctive voice and superb description combining Dystopia, Science Fiction, and Fantasy with artistic excellence.
Barnes & Noble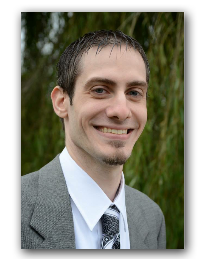 J.M. Salyards (born 1982) lives in Maryland with his wife and daughter and dreams of becoming a man of a million words. Mr. Salyards is passionate about writing bold, entertaining fiction.
Shadow of the Last Men is the first volume of The Next Man Saga, a series that introduces his new voice into the arena of mature, speculative art. Drawing on his experiences in the US Air Force and a lifetime of reading, Salyards is an "artistic and effective" author with an "intense and distinctive voice". He is a proud member of the Xchyler Publishing 'X Team'.