In the dead of night, you sense something other beyond your sight, out there in the darkness. You feel a breath upon your neck, cold and clammy, fecund with mold and decay. Your hair stands on end from no random chill. The air is still. No one is there.
Travel with nine talented writers into their paranormal world, but don't disregard that inkling that niggles somewhere in the pit of your stomach to leave the light on, to shun that dark room, and to pull the covers over your head.
Whatever you do, don't look under the bed.
The Music Man by Eric White: Peter Hold must face his personal bogeyman and right a terrible wrong . . . and find the key to laying his childhood demon to rest.
China Doll by Ginger C. Mann: Kris discovers deep secrets about her family as she pays the price to repair her beloved china doll.
Split Ends by Scott William Taylor: Frank and Bets open up a whole new realm of possibility when they test the boundaries of their platonic friendship.
Child of the Underworld by Marian Rosarum: Lara escapes her mother's bleak realm but must decide which she more craves: food for her belly or love for her soul.
The Cost of Custody by R. M. Ridley: Jonathan Alvey help estranged parents create magic to rescue their daughter from a terrible fate.
Tombstone by Scott E. Tarbet: A stubborn old farmer defies the oilmen, his family, and the odds to save his homestead from the ravages of progress.
Ghost Townies by E. Branden Hart: The ghost apocalypse send Dean and Jimbo on the run, armed with only their flashlights, their wits, and dumb luck.
Crossroads by Neve Talbot: Rob Daniels must choose the direction of his life. Can his dead brother keep him on the straight and narrow?

The Death of Dr. Marcus Wells by J. Aurel Guay: Tormented by his tragic past, this young medical resident finds the inner strength to save London from a rash of gruesome murders.
Hair raising!
If you are like me and like getting scared, then this anthology is for you!
Amazon
A fun and spooky romp
From the beginnings and a bogey man to a closing full of were-folk, this collection has it all.
Amazon
Love this book!
This is a fantastic book of short stories! I wanted a good read before Halloween, and this was the perfect book.
Amazon
THE AUTHORS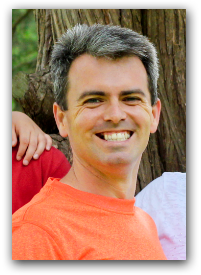 Eric White
Forever the daydreamer, Eric White's imagination has always spilled over into reality, a penchant which feeds his art, poetry, and prose. Answering his desire to never grow up, he fulfills his daylight responsibilities as a teacher's aide for children with special needs. This assures him of recess and art every day and summer vacation each year. He enjoys his greatest adventures with his wife of fifteen years and two sons in southern Illinois.
Eric's world of make-believe finds expression in his children's books, poetry, songs, and growing collection of fantasy/paranormal short stories. He currently oversees construction as his first novel, One Running, the initial installment of his paranormal fantasy series Walking the Quay, wrestles its way out of his imagination and onto the printed page.
Website | Facebook | Twitter | Amazon | Goodreads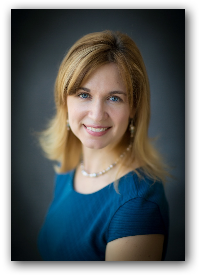 Ginger C. Mann
Ginger C. Mann is a flutist, songwriter, composer, and computer systems integrator. If you can't find her doing those things, look for a woman chasing around her small children with a camera. A Texas artist, she enjoys writing for other Texans; especially young voices. The premiere of her song, "River Night", will be performed by a high school choir in North Austin at the same time as the release of her short story, "China Doll."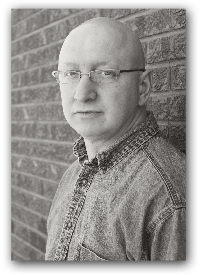 Scott William Taylor
Scott William Taylor lives and writes in Utah. He grew up living on the side of a mountain and lives on that same mountain today, with his family and a dog that loves cheese. Scott is married, with four children. He received his undergraduate degree in Communications from the University of Utah and a Masters in English from Weber State University.
Scott is the creator and producer of A Page or Two Podcast. He also wrote the award-winning short film, Wrinkles. When not writing and working, Scott enjoys participating in community theater productions with his children.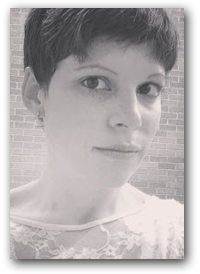 Marian Rosarum
Marian Rosarum studies genre fiction as a graduate student by day and crafts dark fairy tales by night. Although she comes from a long line of Cuban exiles and grew up in Rocky Mountains, she currently resides in Virginia with her best friends, a cat named Colonel Brandon, and the many fictional characters who populate her imagination.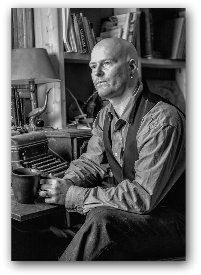 R.M. Ridley
R.M. Ridley lives with his wife on a small homestead in Canada, raising chickens and sheep. He has been writing stories, both long and short, for three decades, the themes of which range from the gruesome to the fantastical.
As an individual who suffers from severe bipolar disorder, Ridley is a strong believer in being open about mental health issues and uses his writing to escape when his thoughts become too wild.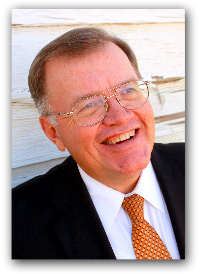 Scott E. Tarbet
Scott Tarbet writes enthusiastically in several genres, sings opera, was married in full Elizabethan regalia, loves Steampunk waltzes, and slow-smokes thousands of pounds of Texas-style barbeque. An avid skier, hiker, golfer, and tandem kayaker, he makes his home in the mountains of Utah.
E. Branden Hart
E. Branden Hart graduated from Trinity University with a degree in psychology and philosophy. He works and lives with his wife and a neurotic coonhound in San Antonio, Texas. When not writing, he enjoys playing piano, cooking meat, and carrying heavy things around on his back. Branden's writing has been published at Toasted Cheese Literary Journal and Down in the Dirt magazine, and he is the Executive Editor of Empty Sink Publishing.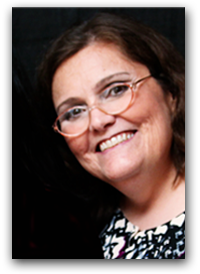 Neve Talbot
As a child, Neve Talbot developed the habit of lulling herself to sleep by dreaming up continuations of her favorite books too soon ended. She never left off the habit, and eventually gained confidence in worlds of her own creation. She first cracked open a spiral binder in high school, and has spent the past decade dutifully penning her prerequisite one million words of bad writing before getting to the good stuff. Now author and journalist, Neve currently lives with her husband in a quasi-reality filled with fantasy, sci-fi, historical fiction, Regency romance, the classics, and history books, suspended between the piney woods and sprawling metropolis of southeast Texas. She plans on exploring the world when she grows up.
Website | Blog | Facebook | Twitter | Google + | Pinterest | Amazon | Goodreads | LinkedIn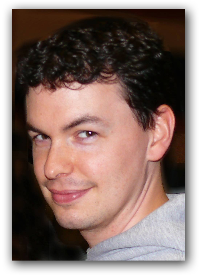 J. Aurel Guay
Hailing from New England where he lives with his bride, and their two children, J. Aurel Guay writes both fantasy and science fiction with emphasis on strong plots and meaningful themes. Having played at writing fiction since grade school, Guay more recently has revived his passion as a coping skill in reaction to graduate school in biomedical science. Soon to complete his graduate studies, he is intent on publishing further short stories and novels.