Inspired by her father and his pretty young wife, novelist Claire Abney allows her imagination to run wild and pens a best-selling thriller. However, as Glen Abney suffers multiple freak accidents, she wonders exactly where the prose stops and reality begins.
Claire screens her family from the prying eyes of success with a masculine pen name and her handsome editor, her shill for photo ops and book signings. But her father's unexpected death, and bungled attempts on her own life, force her to admit the strategy may have backfired. Now, with the help of her brother and Max, her dreamy frontman, she must separate truth from fiction. Before life imitating art becomes deadly.
5 STARS!
RELATIVE EVIL is impossible to put down. The fast-paced plot will keep you turning the pages and anxious to fit all of the pieces of the plot together. With romance plus adventure, RELATIVE EVIL also includes just enough creepiness to keep the light on as you read.
USA Today Bestselling Author
GREAT READ
Hooked from the first chapter, I felt like I was on a rapid journey full of surprises. The fast paced story, had many unexpected twists and turns, that kept me turning the pages so quickly, I didn't want to put it down. I finished it in record time.
Amazon
Evilly Delicious!
Wow! that was quite the roller coaster ride. Fortunately, I can cheer for my favorite-from-the-start characters.
Amazon
THE AUTHOR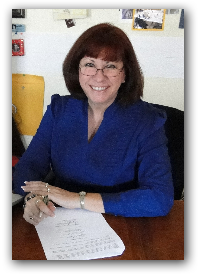 Debra Erfert lives in the desert of Southwest Arizona, and has been married to Mike for 34 years. She's the mother of two awesome sons, who married their forever loves, and she's a grandmother to a beautiful granddaughter.
Debra wrote her first novella eleven years ago just to see if she could. That brief taste into the world of an author prompted an undeniable writing obsession rivaling only her love of chocolate. She completed thirteen full-length novels since then, and started her fourteenth.