Jennifer Winter has a knack for finding trouble, but not even her superhuman abilities prepared her for death—and the rigors of recuperating from it. When her extreme rehab thrusts her into the path of a criminal mastermind, she is dragged into a quest to discover her own mysterious past and the source of her regenerative powers.
But she and her friends must stop an ancient conspiracy to control the supernatural realm that embraces her, before that world and all others fall into oblivion.
A worthy sequel
Overall Primal Storm is an enjoyable read. It holds onto enough elements of Oblivion Storm to make it a familiar setting but then takes off into new directions that explore and expand on that setting a great deal.
Amazon
Fun supernatural fantasy
I instantly felt at home in this book.
Amazon
An intriguing sequel
I was honestly expecting something very different – but it's not a bad thing to be surprised. Exploring different characters, it really felt as though the author had found his feet with this novel and I eagerly anticipate the third!
Amazon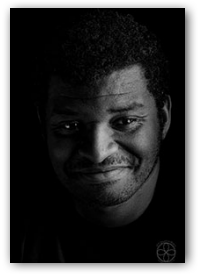 Author of the Grenshall Manor Chronicles, Russell A. Smith has enjoyed many an adventure both with pencil, paper and dice, and also in real life. Each has been a formative experience for him. A keen petrolhead, he has a long list of things he wants to drive, and the list grows longer every day.
Russell has enjoyed an eclectic career so far, with more interesting past jobs including editing newsletters and magazines, and spending a small part of the year as a Tudor soldier and time traveller.
These days Russell spends a lot of time on tour across the UK investigating various houses and even more drinking tea. As well as writing, he enjoys a semi-regular presence on the Book Worm podcast on Fab Radio International.