What is it about fear and the unknown that pulls so passionately at the human heart? Perhaps we are drawn not to the darkness itself, but to the resolution, the overcoming of what we most deeply dread. After all, the more terrible the struggle, the greater the victory when it comes at last. Presented in this anthology are twelve remarkable stories of the darkness that overshadows us, and the resolution that may be found beyond them. They are stories of fear and oppression, but ultimately stories of hope, stories that will take you BEYOND THE WAIL.
Of Mice and Monsters by Tirzah Duncan: Troubled by ghosts within and without, Benjamin struggles to become the man his girlfriend needs instead of the monster he is.
Go Gentle by Julie Barnson: After the death of her boyfriend, a young musician uses her talents and a fabled violin to stop the fatal accidents at a dead man's curve.
Dead Water by Amanda Banker: A stalled truck, an abandoned graveyard, and a town not found on any map take two brothers on a detour they'll never forget.
Cold Spot by Jay Barnson: When a laptop is stolen from their computer security company, two high school buddies go to extremes to investigate. But, will they manage to return?
The Weeping Lady by A. F. Stewart: Eva Douglas must face her mother issues, past and present, when the disappearance of her sister forces a confrontation with a terrifying ghost.
The Poltergeist and Aunt Betty by Ginger C. Mann: Aunt Betty is eccentric, but how much is ghost, how much is medication, and how much is just plain crazy?
The 'Grim' Reaper by L. K. McIntosh: When a soul reaper loses the source of their power, they must either find the witch who stole it or a new purpose for living.
Shrine of Mirrors by F. M. Longo: A spy on a mission becomes a believer in the supernatural when the theft of three ancient relics threaten to bring down the empire.
Dead Man Hocking by T.N. Payne: A world-weary zombie learns to beware what you wish for, and not all sure bets are worth the gamble.
St. Peter's Fish by Alex McGilvery: Sam is a walking disaster of biblical proportions, but how much is he willing to sacrifice to escape, and will the Powers That Be allow it?
The Diorama by Sebastian Bendix: A play set turns life around for Martin Taper, but things take a turn for the worse when he neglects it and the lonely child obsessed with it.
Date Due by Danielle E. Shipley: A magic library's guardian determines to protect her treasured books, whether their authors elect to do things the easy way . . . or the fatal one.
Foreword by J. Aurel Guay
AVAILABLE IN PAPERBACK AND EBOOK
THE AUTHORS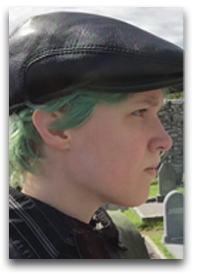 Tirzah Duncan
Tirzah Duncan writes novels, short stories, and poetry. She loves martial combat, is employed at a firing range, and loves the pen and sword in nearly equal measure.
You'll also catch her bounding around Europe and geeking out about its history, obsessing over her favorite fandoms, role-play storytelling, talking aloud to herself, and trying her hand at theology and philosophy. 
She thinks she'd make an excellent companion to rebel time lords and consulting detectives, and is still largely convinced that Narnia is just a wardrobe away. She wants to be C.S. Lewis when she grows up.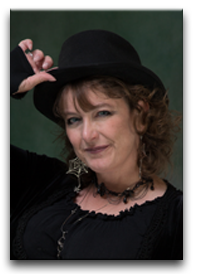 Julie Barnson
Julie Barnson has been a professional storyteller in Utah for over ten years. Many authors call themselves storytellers, but in this case, she means the oral tradition, not the written one. She is a member of the Utah Storytelling Guild, and performs to audiences all over the state. Her favorite stories are ghost stories. Her Octobers are filled with jobs telling stories for ghost tours, cemetery tours, Halloween parties, and other spooky events. She has a huge ghost story collection, and studies ghost folklore over the summers to prepare for her Halloween obsession. It is only natural that her first published story be a ghost story. She is married to Jay Barnson, who also has a story in this anthology. Spooky is a family affair.
Website | Blog | Twitter | Facebook | Google+ | Goodreads | LinkedIn | Pinterest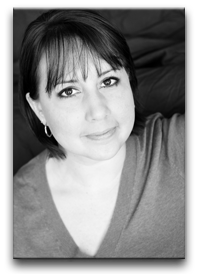 Amanda Banker
Amanda is a Midwest girl who enjoys her food and wine. On any given day, and in no particular order, she is a friend, a sister, a mom, a daughter, a survivor, and a storyteller. Her work as a change strategist helps finance her little family's love of travel; she declares her firecracker of a daughter and often-amused husband to be her touchstones. She is an avid TV-show and movie watcher who is drawn to any kind of complex story or character; she dives headfirst into the paranormal genre when crafting stories that provide both writer and reader with an avenue of escape. Writing is a journey, and Amanda is certainly enjoying the ride.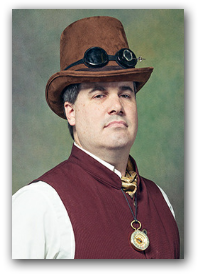 Jay Barnson
Software engineer, video game developer, and father, Jay Barnson is a transplant to the state of Utah from the east coast. He grew up on a diet of science fiction and fantasy ranging from Howard, Heinlein, and Tolkien to Lucas and Spielberg. His wife and daughters had to drag him to his first steampunk convention. And now they can't drag him away from the genre.
Website | Blog | Facebook | Twitter | Google + | LinkedIn | Goodreads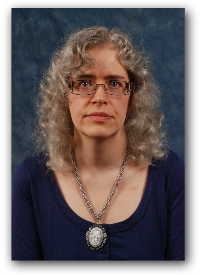 A. F. Stewart
A. F. Stewart was born and raised in Nova Scotia, Canada, and still calls it home. The youngest in a family of seven children, she has always had an overly creative mind and an active imagination. She is fond of good books (especially science fiction/fantasy), action movies, sword collecting, and oil painting. Ms. Stewart is an indie author with several published novellas and story collections in the dark fantasy and horror genres, with a few side trips into poetry and non-fiction. She has a great interest in history and mythology, often working those themes into her books and stories.
Website | Blog | Facebook | Twitter | Google + | Pinterest | Amazon | Goodreads | LinkedIn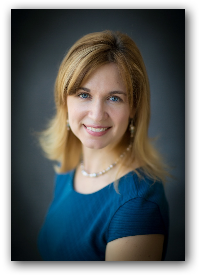 Ginger C. Mann
Ginger C. Mann is a poet, musician, and digital security engineer. If you can't find her doing those things, look for a woman chasing around her small children with a camera. A Texas artist, she enjoys writing for other Texans. Her song, "River Night", premiered on October 12, 2013 in North Austin. During that same weekend, her first short story, "China Doll," began selling on Amazon.com.
She is also a key writer, and digital security adviser, for "Think Before You Click," the Cyber-Safety campaign of legal counsel, Rick Mann. Ginger lives with her family in the Austin, Texas area.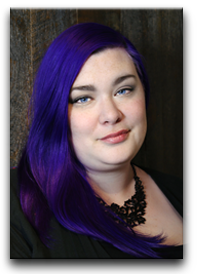 L. K. McIntosh
L.K. McIntosh has been making up stories about the people around her since she learned how to talk. She eventually discovered cultural anthropology, a fantastic and often macabre world of research rabbit holes and bare bones tales just begging to be fleshed out. She is irrationally terrified of sharks, which makes perfect sense, considering she has always lived in a landlocked state, and she is a proud supporter of the Oxford comma. She is currently working on two speculative fiction novels and several short stories. She physically lives in Salt Lake City, Utah, but tends to live life vicariously thanks to the Internet, books, television, and a vast array of interesting people.
Website | Blog | Twitter | Facebook | Google+ | Goodreads | LinkedIn | Pinterest | Amazon
F.M. Longo
F.M. Longo grew up surrounded by books. He started his own personal book collection at the age of seven, filling his shelves with The Hardy Boys and Tom Swift, Jr. It wasn't long before he read his way through the entire works of Christie, Queen, Sayers, Gardner, and Wolfe.
He started working in commercial kitchens from the age of fifteen, but he traded his whites for a blue pin-striped suit when he started working in Lower Manhattan, developing financial and communications software for banks, brokerages and other Wall Street companies. He later went back to the kitchen, working as the banquet chef for a large resort, and later, as the executive chef and general manager at a fine-dining restaurant. He is also an accomplished jazz drummer, playing professionally for many years.
Now retired, he advises non-profit groups in his area on publicity and advertising. Originally from Stratford, CT, where his four children and seven grandchildren still reside, he currently lives in Woodbury, CT.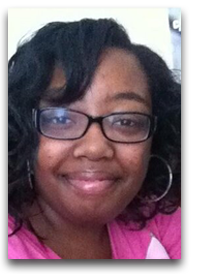 T.N. Payne
T.N. Payne is the embodiment of science and fiction, usually spending her days in Dallas as a Research Assistant and her nights reading, staring at her computer or procrastinating (usually involving the previous two). A perpetual night owl, when she isn't mumbling to herself about needing sleep and coffee, you'll find her hunched over her writing notebook. Her dream is to publish at least one book in every category and to write meaningful, tear-at-your-heart-strings novels. Though it requires killing her eardrums from the loud, constant stream of music needed to focus. Her first short story, "Dead Man Hocking," will make its debut with Xchyler Publishing.
Website | Blog | Twitter | Facebook | Google+ | Goodreads | Pinterest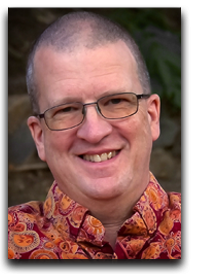 Alex McGilvery
Alex McGilvery is an author living in Flin Flon, Manitoba with his wife, Alex, and three dogs. He has been an avid reader all his life and wrote novels in his early teens. He has been writing short stories and poetry ever since. In addition to his first twenty-year work, he writes a novel every year through NaNoWriMo and another with the 3-Day Novel contest. He also writes reviews, specializing in indie authors, and works on short stories for contests.
He has now published five books, most recently Sparkles and Blood, a collection of horror novellas, edited an anthology along with the Flin Flon Writers Guild, and continues to be active in the Guild. In order to pay for his writing habit, Alex works full time as a minister in the United Church of Canada. Some of his parishioners wonder at the occasionally dark and twisted nature of his writing.
Website | Blog | Twitter | Facebook | Google+ | Goodreads | Pinterest |  Amazon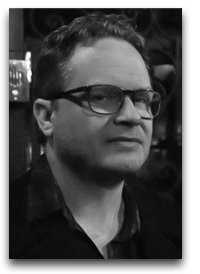 Sebastian Bendix
Sebastian Bendix is a Los Angeles-based writer and musician, as well as host of a popular midnight horror film series, Friday Night Frights at the Cinefamily. He attended school at Emerson College for writing and has had pieces published both in print (Mean Magazine, Sanitarium Magazine) and online (CHUD.com and Encounters Magazine). He has written several screenplays in the fantasy/horror genre, one of which, The Black Cradle, is in development as an independent feature. The Patchwork Girl was his first foray into the world of prose fiction. His second novel, The Stronghold, is nearing completion and will be out to publishers in 2015.
Website | Blog | Twitter | Facebook | Goodreads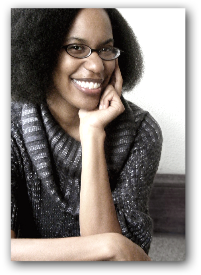 Danielle E. Shipley
Danielle E. Shipley's first novelettes told the everyday misadventures of wacky kids like herself. . . . Or so she thought. Unbeknownst to them all, half of her characters were actually closeted elves, dwarves, fairies, or some combination thereof. When it all came to light, Danielle did the sensible thing: packed up and moved to Fantasy Land, where daily rent is the low, low price of her heart, soul, blood, sweat, tears, firstborn child, sanity, and words; lots of them. She's also been known to spend short bursts of time in the real-life Chicago area with the parents who home schooled her and the two little sisters who keep her humble.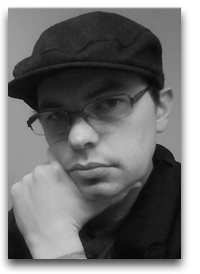 J. Aurel Guay
Hailing from New England where he lives with his two children and Boxer dog, J. Aurel Guay writes both fantasy and science fiction with emphasis on strong plots and meaningful themes. Having played at writing fiction since grade school, Guay more recently has revived his passion as a coping skill in reaction to his career in biomedical research. Having successfully published two short stories and signed for a novel with Xchyler Publishing, Guay has progressed further and applied his skills in editing for Xchyler on projects including Terra Mechanica, Mechanized Masterpeices 2, Steel and Bone, and Beyond the Wail.
Website | Blog | Twitter | Facebook | Pinterest | Goodreads | Amazon