All but alone, wild but resourceful Mira dreams of life beyond the shores of her mystical island. Isolated by her father, a dark sorcerer bent on vengeance, she has only his servants, an air spirit and a misshapen cast-off, to share her company. When Dante conjures a terrible storm to wash ashore his mortal enemies, Mira must chose between her loyalties to her father and what she knows is right.
Sail the skies and soar the seas surrounding this Isle of Sound and Wonder as Alyson Grauer masterfully retells William Shakespeare's classic, The Tempest, bedecked in the trappings of Steampunk.
Very entertaining. Read it!
The descriptions and voice Aly infuses into this story have a bright, delightful quality that really draws out the wonder of this alternate universe where automaton butlers and magical fays are not-so-quietly at work in the background of the drama. At the same time, the story possesses some dark, serious subject matter. The story becomes gut-wrenching as the connections between characters and their fates come together.
Barnes & Noble
Tempest in the Time of Tea
ON THE ISLE OF SOUND AND WONDER is such a brave new world that I was several chapters in before I remembered that it is an alternate-universe telling of William Shakespeare's THE TEMPEST. This is Chicago novelist Alyson Grauer's first full-length novel, and I hope it is a harbinger of a long career of character-making and world-forging.
Amazon
Imaginative, moving, and a ton of fun!
This book is a remarkable achievement. Reimagining a Shakespearean classic is often attempted, but rarely attained with the prowess that Alyson Grauer demonstrates with this debut novel. On the Isle of Sound and Wonder set my imagination on fire.
Amazon
AVAILABLE IN PAPERBACK AND EBOOK
THE AUTHOR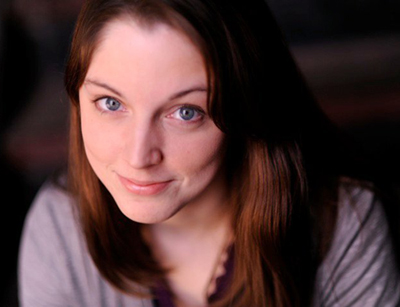 Alyson Grauer is a storyteller in multiple mediums, her two primary canvases being the stage and the page. On stage, she is often seen in the Chicago area, primarily at Piccolo Theatre, Plan 9 Burlesque, and the Bristol Renaissance Faire. Her non-fiction work has been published in the "Journal for Perinatal Education" for Lamaze International. Her short fiction can be found in Tales from the Archives (Volume 2) for the Ministry of Peculiar Occurrences and in two anthologies from Xchyler Publishing, Mechanized Masterpieces: A Steampunk Anthology, and Legends and Lore: an Anthology of Mythic Prorportions. Alyson is a proud graduate of Loyola University of Chicago and hails originally from Milwaukee, WI.