Over a century past, a wily young pauper wins the hearts of a childless couple of ancient nobility, and a place in one of the most prestigious families in London. The sole heir to the Grenshall family legacy, Iris 'Tally' Grenshall fights to protect her family from the machinations of an evil woman, but discovers her adversary presents a threat much greater than she ever imagined…
The victim of a brutal attack, Rose remembers one thing: a long-dead woman giving her an impossible task. She knows only the price of failure as she sets out to retrieve a deadly talisman, with the aid of new friends and powers over the living and the dead. As the body count rises, Rose's quest grows desperate—with London itself in jeopardy.
Rose and Tally share fates intertwined. Rose must discover how before the secrets of the past destroy her, her friends, and all of London.
A Fantastic Debut!
This is a fantastically woven paranormal fantasy, full of mystery, intrigue and danger. I started this book and didn't want to put it down!
Amazon
A dark and chilling paranormal mystery
It was an exciting read with very interesting phenomena and paranormal elements that drew me in. Smith has a remarkable talent of creating vivid scenes, and I loved the imagination that brought to life the many different characters.
Amazon
Oblivion Storm is the best new urban fantasy series by a new author I have read all year.
Action packed, unsentimental, and fresh, Smith takes us on a journey back and forth through time as his heroine Mary(Rose) fights an unknown force bent on decimating London and slaking an unquenchable thirst for souls.
Amazon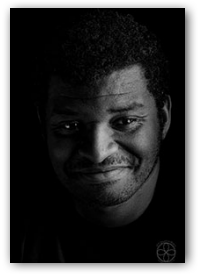 Author of the Grenshall Manor Chronicles, Russell A. Smith has enjoyed many an adventure both with pencil, paper and dice, and also in real life. Each has been a formative experience for him. A keen petrolhead, he has a long list of things he wants to drive, and the list grows longer every day.
Russell has enjoyed an eclectic career so far, with more interesting past jobs including editing newsletters and magazines, and spending a small part of the year as a Tudor soldier and time traveller.
These days Russell spends a lot of time on tour across the UK investigating various houses and even more drinking tea. As well as writing, he enjoys a semi-regular presence on the Book Worm podcast on Fab Radio International.