Travel with seven talented authors as they glimpse through time into Humanity's future. Will mankind blossom and flourish, conquering the stars and time itself? Or, with selfishness, greed, and just plain bad luck send us all to the brink of destruction?
The Cartographer by Samuel A. Mayo: Destined to chart the stars throughout the aeons, a team of novice map makers are thrust into a conspiracy to control the universe and time itself.
Fairykin by Ben Ireland: In a world where nature has ceased to exist, a tribe of fairies on the brink of extinction must fight for survival itself. But who will bear the ultimate cost?
Time out of Mind by Michael Cross: One young girl's cosmic connection to her grandfather's tragic past brings life and hope to the blackest days of the Holocaust.
The Hawkweed by Candace J. Thomas: Consumed with guilt, one girl fights to solve the riddle of her friend's murder and the disappearance of his brother—unaware of the price on her own head.
Spaceman in Time by Fischer Willis: Victor seizes the chance to return to the past and right a terrible wrong. Will he have the strength to do what he must, or will history repeat itself?
Human Era by Neal Wooten: Two grad students hurl themselves into the past with their wormhole technology. Their modern skills make them heroes, but do they truly know where they are?
Black Ice by S. P. Mount: Men have become mindless drones controlled by chip implants and a master satellite. Can one serial killer imprisoned for a thousand years give them the will to truly live?
5 Stars
A captivating, invigorating and highly innovative collection of high-quality stories with the theme of time travel tying them together.
Amazon
Fantastic Anthology
I absolutely loved this riveting read. Unique concepts, quality writing, and a very cohesive selection. Truly impressed with this find and it's more than worth the low price!
Amazon
Great Collection!
A group of writers with unique and exciting ideas. An immersion into thought provoking story lines with some fun and unexpected twists.
Amazon
THE AUTHORS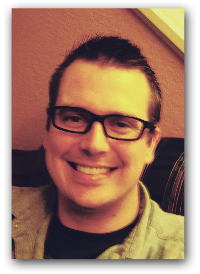 Samuel Mayo
Samuel Mayo was born the day after Christmas in 1982. Over the course of his life, Sam has visited a wide variety of interesting places, both in the real world and the fictional world. These places fueled his imagination and from them he drew inspiration for creating fresh new worlds of his own.
Since 2008, those worlds have found their way onto paper. He has written and self-published three novels as well as a short story. A fourth novel is currently in work. Aside from writing, Sam works as an engineer for a big company in Kansas, teaches Tae Kwon Do, plays video games, and spends time with his beautiful wife and their weird animals.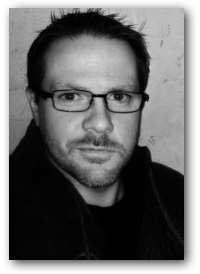 Ben Ireland
Ben churns out his prose from his home in Southeast Texas, where he lives with his wife and three children, and works in IT. When he isn't writing, he's either thinking about writing, or he's driving his winfe insane talking about his novel ideas.
His work has appeared in two X-anthologies: "Kissed a Snake" in A Dash of Madness: a Thriller Anthology (July 2013), and "Fairykin" in Moments in Millennia: a Fantasy Anthology(January 2014). His first novel, Kingdom City: Resurrection was published in February 2014.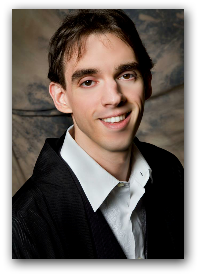 Michael Cross
Michael Cross entered the industry in 2013 as a wandering hopeful, seeking to have his own adventure in the literary world. When he isn't working on his next novel, he is reading, modding Steampunk inventions, or working on his airship with his copilot Chihuahua.
Cross' short story, "The Promise," appears in Terra Mechanica: A Steampunk Anthology, published by The X in May of 2014.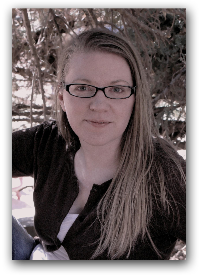 Candace J. Thomas
Pete Ford was born in England and lived in Wales and Switzerland before moving to Texas. He now lives in Colorado with his wife, Kate. They have two grown-up sons and two not-at-all grown-up granddaughters.
He spends his days as a software developer; he once designed a system that accidentally dumped twenty thousand tons of water into the wrong part of the River Thames within minutes of going live. Today, he uses those same skills to develop web applications for the US government.
Although he has been writing short stories as a hobby for many years, Pete decided it was finally time to fulfill a dream—to write a book and get it published. And, as he has been a fan of Steampunk stories since before the term Steampunk had even been coined, the genre of the story was a foregone conclusion. He is now developing ideas for more books to come.
When he isn't working or writing, he reads, watches movies, and plays computer games including World of Warcraft, and the Half-Life and Portal series. He loves science, history, and cheese.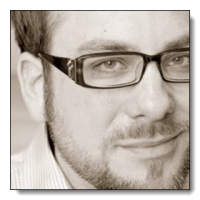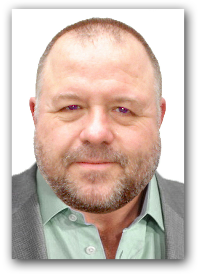 Neal Wooten
Neal Wooten grew up on a pig farm on Sand Mountain in the northeast corner of Alabama before being dragged kicking and screaming to the snow-infested plains of the American Midwest. He now resides in Milwaukee with his wife and three dogs.
He is a contributor to the Huffington Post, columnist for The Mountain Valley News, columnist for The Indie Times, Op-ed writer for The Walking Dead Fan Club, cartoonist, artist, and standup comedian. Neal has a long list of writing credits, including short stories and flash fiction in several anthologies and magazines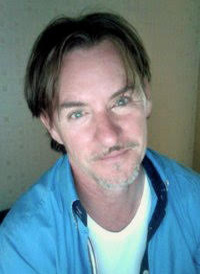 S. P. Mount
Abandoned on Planet Earth, S. P. Mount never really found his footing among the bizarre species called humankind. However, he eventually become adept at putting one foot in and doing the hokey-pokey, so that today, he might even seem human himself.
Mount grew up in an orphanage in Scotland with his nose wedged in encyclopaedias. He spent his youth envisaging the world and beyond, until awakening one morn to find wings sprouted. Embarking on a career in worldwide tourism, he fluttered them far and wide.
He pretends to speak numerous languages, having lived in Germany, England, Greece, Dubai and Italy. Currently, he resides in Canada, where he reinvents his life experiences via his writing. While yesterdays inspire him, he combines those experiences with the possibility of tomorrows and a vivid imagination to create his unique prose.