Amid a cacophony of cranking sprockets and cogs, in chuffs of steam and soot, comes the expansion of classic literature into alternative Steampunk masterpieces. Follow nine skilled authors as they lead old friends and new acquaintances through Jamaica, Singapore, Cape Town, Denmark, Paris, London, and Geneva on a phantasmagorical Steampunk World Tour.
Tropic of Cancer by Neve Talbot: Edward Rochester battles the elements and Bertha Mason to save his brother and his own soul.
Sense and Cyborgs by Anika Arrington: Privateer Margaret Dashwood makes port at Singapore to get her husband back on his feet.
Micawber and Copperfield by David W. Wilkin: Wilkins Micawber and David Copperfield create a legacy of loyalty in the Royal Dirigible Corps.
Little Boiler Girl by Scott William Taylor: Power has a price, and one city unwittingly demands an enslaved child pay it.
The Clockwork Ballet by Megan Wiseman: At the Palais Garnier, the Phantom trips the light fantastic with Meg Giry, the prima ballerina of his mechanical troupe.
His Frozen Heart by Aaron & Belinda Sikes: Jacob Marley saves Ebenezer Scrooge from robbing his wife's grave and selling his soul.
Our Man Fred by A.F. Stewart: Scrooge's nephew, Fred, and his fiancé, Mary, protect the Empire from mechanized malfeasance.
Lavenza, or the Modern Galatea by Alyson Grauer: Victor Frankenstein's bride discovers more than his horrific experiments on her wedding day.
A rare and exhilarating treat.
Just my cup of rusty tea – actually, eight cups, all Victorian, but filled with flavors ranging from delicate to industrial, all infused like all fine steampunk with devices from the subsequent centuries. Amazon
Outstanding!
I am a carnivorous reader of steampunk themed fiction, and undoubtedly, this is among the best of it. Amazon
 A Steampunk Treasure Trove
While every story in this collection was an original work by their own rights, they were all clever re-imaginings fashioned after well known Victorian literature, and were every bit enjoyable as they were innovative. Amazon
THE AUTHORS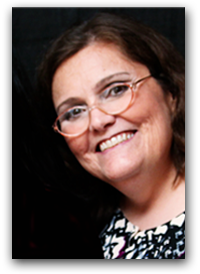 Neve Talbot
As a child, Neve Talbot developed the habit of lulling herself to sleep by dreaming up continuations of her favorite books too soon ended. She never left off the habit, and eventually gained confidence in worlds of her own creation. She first cracked open a spiral binder in high school, and has spent the past decade dutifully penning her prerequisite one million words of bad writing before getting to the good stuff. Now author and journalist, Neve currently lives with her husband in a quasi-reality filled with fantasy, sci-fi, historical fiction, Regency romance, the classics, and history books, suspended between the piney woods and sprawling metropolis of southeast Texas. She plans on exploring the world when she grows up.
Website | Blog | Facebook | Twitter | Google + | Pinterest | Amazon | Goodreads | LinkedIn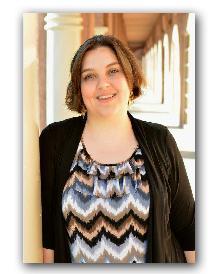 Anika Arrington
Anika Arrington is a devoted wife, mother of six, a Scorpio, and an unabashed pluviophile. Unfortunately, she lives in the deserts of Arizona, so she passes the time with her kids baking (she is especially good at homemade macaroni and cheese, cheesecake, and pumpkin anything), reading, watching for clouds, and of course, writing. Arrington studied communications for three years at NAU aspiring to be a speech writer before trading it all in for domestic bliss. She has studied physics at Stanford and history at Yale (free online classes count right?). And although she has been writing and occasionally illustrating her own stories since the age of 4, The Accidental Apprentice is Anika's first novel.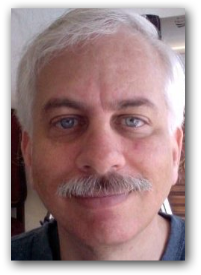 David Wilkin
A graduate in History from UCLA, David Wilkin has written in various genres for thirty years. Extensive study of pre-modern civilizations, including years re-enacting Medieval, Renaissance and Regency times, has given Mr. Wilkin insight into such antiquated cultures. He studied Micawber and Copperfield's period of Victorian Colonialism under John Semple Galbraith. With a proficiency in historical conventions, his fantasy and historical work encompasses mores beyond hero quests, and adds depth to his created worlds. Mr. Wilkin regularly posts about Regency history on his blog thethingsthatcatchmyeye.wordpress.com, and as a member of English Historical Fiction Authors (englishhistoryauthors.blogspot.com). Mr. Wilkin is the author of several Regency romances; his most recent, a sequel to the epic Pride and Prejudice by Jane Austen, called Colonel Fitzwilliam's Correspondence.
Website | Blog | Facebook | Twitter | Google + | Pinterest | Amazon | Goodreads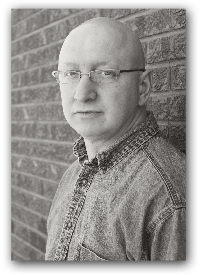 Scott William Taylor
Scott William Taylor lives and writes in Utah. He grew up living on the side of a mountain and lives on that same mountain today, with his family and a dog that loves cheese. Scott is married, with four children. He received his undergraduate degree in Communications from the University of Utah and a Masters in English from Weber State University. Scott is the creator and producer of A Page or Two Podcast. He also wrote the award-winning short film, Wrinkles. When not writing and working, Scott enjoys participating in community theater productions with his children.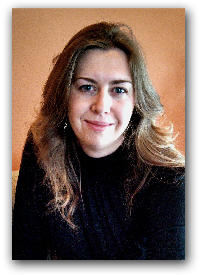 M. K. Wiseman
A Wisconsin gal with a Southwest soul, M. K. Wiseman can generally be found wandering happily amongst the pages of the largest book she can get her hands on. She came upon writing rather accidentally, finding that, sometimes, there are stories that simply must be told. A techie with a penchant for typewriters, she is a magnet for misadventure, though her own story has yet to unfold. Harboring such dreams as someday possessing a library complete with hidden bookcase doors, piloting a hot air balloon, and running away in a sailboat.
Website | Facebook | Twitter | Pinterest | Amazon | Goodreads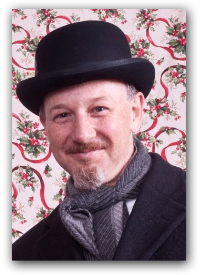 Aaron Sikes
Aaron Sikes began his adult life wearing a soldier's Kevlar® helmet. He's worn several hats since, including the toque of an apprentice pastry chef. Now, he's a full-time dad, and writes science-fiction as A. J. Sikes. His stories lean towards the weird side of the shelf, and tend to be located in his favorite American city: Chicago. If he's not writing, he's probably tinkering with something in the woodshop. Or doing laundry. Aaron tweets @SikesAaron, follow at www.facebook.com/SikesAaron. Belinda Sikes wrote her first story at age five and her first novel at age twelve. She writes historical and fantasy romances, but since earning her Doctorate in Plant Pathology, has detoured into the life of a science writer.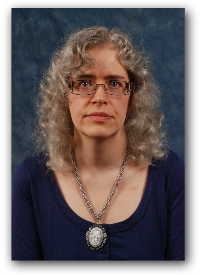 A. F. Stewart
A. F. Stewart was born and raised in Nova Scotia, Canada, and still calls it home. The youngest in a family of seven children, she has always had an overly creative mind and an active imagination. She is fond of good books (especially science fiction/fantasy), action movies, sword collecting, and oil painting. Ms. Stewart is an indie author with several published novellas and story collections in the dark fantasy and horror genres, with a few side trips into poetry and non-fiction. She has a great interest in history and mythology, often working those themes into her books and stories.
Website | Blog | Facebook | Twitter | Google + | Pinterest | Amazon | Goodreads | LinkedIn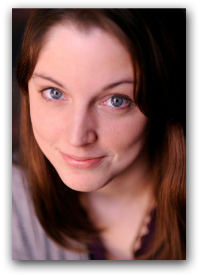 Alyson Grauer
Alyson Grauer is a storyteller in multiple mediums, her two primary canvases being the stage and the page. On stage, she is often seen in the Chicago area, primarily at Piccolo Theatre, Plan 9 Burlesque, and the Bristol Renaissance Faire. Her non-fiction work has been published in the "Journal for Perinatal Education" for Lamaze International. Her short fiction can be found in Tales from the Archives (Volume 2) for the Ministry of Peculiar Occurrences and in two anthologies from Xchyler Publishing, Mechanized Masterpieces: A Steampunk Anthology, and Legends and Lore: an Anthology of Mythic Prorportions. Alyson is a proud graduate of Loyola University of Chicago and hails originally from Milwaukee, WI.