Anything but a typical aristocrat, young Baroness Marie-Louise is not afraid to roll up her sleeves and get to work, especially when it comes to saving her ancestral estate. Determined to shake loose the shackles of propriety and gain the warm family life her upbringing denied her, she has vowed to marry a man of lower rank. Blue-bloods need not apply.
But when she is forced to turn to a childhood friend for assistance, the handsome, debonair count may prove a temptation impossible to resist. Marie-Louise soon finds herself caught between the comfort of a middle-class doctor and the passion of a nobleman, with the future of her childhood home at stake.
This is a fun, well-written novel.
This is a fun, well-written novel, taking place in Germany. German characters and setting make this novel enjoyable and different. Filled with mishaps, adventure, relationships, and romance, Didi Lawson's first novel is a hit.
Barnes & Noble
Delightful reading.
Anyone wanting to lose themselves for a few hours to a time long ago will find this book enchantingly delightful. Amazon
Wonderful story that's hard to put down
Ms. Lawson has written a wonderful first novel. The story moves quickly, and I found it hard to put down.
Amazon
THE AUTHOR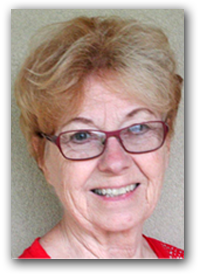 Didi's love affair with words began with her learning to read. She savored each sound and the melodies created when put into sentences. Also blessed with a vivid imagination, she would often invent stories to entertain friends. Given her voracious reading habits, the lack of a public library in her small German town proved a challenge. Her writing blossomed in high school, but it took years for her to truly realize her talent. Didi feels that everyone needs a little romance in their life and so ends her tales with happily ever afters. Didi has wonderful, supportive husband, three grown children, and nine grandchildren. She and her husband live on a farm in Missouri.
AMAZON | WEBSITE | GOODREADS | FACEBOOK | TWITTER