Back in New York City, piano filled Sami McGovern's life, but moving upstate has changed everything. Thanks to the coach at Skenesboro High, Sami's volleyball skills blossom like magic. But success comes at a cost, and the same sports drink that makes her a superstar silences her music.
Worse still, to stay in the "in" crowd, she must betray the few true friends she has made in the tiny town. Her one hope: fulfill a prophecy to end the magic before it destroys her . . . and everyone else in its thrall.
A Real Winner
J D Spero's new novel FORTE tackles many subjects near and "dear" to the hearts of teenagers: competition, performance-enhancing drugs, bullying, and finding one's true identity and friends–all with a magical spin involving a glowing blue gemstone: aquamarine.
Amazon
Mythology, Teenage Years, and Good Writing are all this Writer's FORTE
I loved the mix of mythology, paranormal, and topical teen angst.
Amazon
Fun and Relatable Read for Teens
J.D. Spero has written an entertaining urban fantasy story that teens will love. This story brings to light real-life challenges teens have. Some of these include choosing who their real friends are and where they will fit in, whether it is in the band, the theater, or a sport, such as volleyball in the story.
Amazon
AVAILABLE IN PAPERBACK AND EBOOK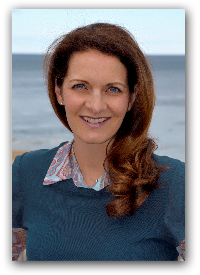 Johannah Davies (JD) Spero was born near a pristine lake in the Adirondacks and has lived in various cities such as St. Petersburg (Russia), Indianapolis, Dallas, and Boston. She has pursued her love of narrative through degrees in English, Russian, and teaching—and has worked as an actress, a yoga instructor, a web design entrepreneur, freelance writer, and a high school English teacher. She lives in the Northeast with her husband and three young sons.