One man's crazy is another man's norm.
Inside, eight bizarre stories explore twisted perceptions and challenge conceptions about right and wrong. With a fascinating dive into several unstable minds, the authors examine different avenues for exposing warped cognition and mutilated logic. Each delivers a disquieting glimpse of reality.
Reformation by M. Irish Gardner: With a fresh start in life, the last thing freed inmate Todd Jefferson wants to do is live someone else's, until the pros outweigh the cons.
Mouse and Cat by Elizabeth Gilliland: Mouse knows his place: among the filth and remnants of mankind. When given a chance to change his fate, his choice reflects more than just the intentions of his heart.
Stunner by Sarah Hunter Hyatt: As a stranger in a new town, Marin Overstreet is forced to confront a past she didn't know existed, and defeat the man sent to silence her forever.
Five Humvees by Breck LeSueur: Three lives, three errs in judgment. Countless consequences reside within this twisted military thriller.
Morningside by F.M. Longo: Back on duty, Detective Morningside must defy the odds and solve the impossible by delving into the criminal mind.
Kissed a Snake by Ben Ireland: Abandoned as a child, Jason only wants to understand his father's reasons. And to kill him for it. However, learning the truth leads to anything but satisfaction.
Fogo by David MacIver: A neighborhood arson, a broken home, and an overactive imagination are the least of Renata's worries, especially when her dreams creep into her real life.
Proxy by Tim Andrew: For Bret Maher, death is a perk on the job. But when he takes on a new contract with guaranteed success, he may get more than he bargained for.
I was trapped in this book
The title of this book is spot on, it contains an eclectic mix of entertaining stories that held my attention and kept me intrigued. This anthology did not disappoint.
Amazon
A Very Fun Read!
One story is reminiscent of Sherlock Holmes, one made me cry, one played out as a movie in my head. They were all engaging & interesting tales.
Amazon
So enjoyable!
I was immediately sucked into this book. I finished this book in under 2 days (which is impressive since I have a busy toddler at home.)
Amazon
THE AUTHORS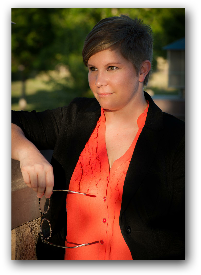 M. Irish Gardner
A daydreamer at heart, M. Irish Gardner has dabbled in imaginary worlds from day one and developed an incurable addiction when she finally began recording her ideas. Her bachelor's degree in recreation management does nothing for her writing, but she sure knows how to play. She lives in Arizona with her husband, two daughters and all the other characters in her head.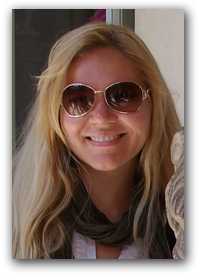 Elizabeth Gilliland
Elizabeth Gilliland is a lifelong writer who wrote her first "novel" in the 4th grade and hasn't looked back ever since. She got her Bachelor of Arts from Brigham Young University in Theatre Arts with an emphasis in playwriting and her Master of Arts from the University of Westminster in Screenwriting and Production. Her plays have been featured regionally as well as off-off Broadway at the Manhattan Repertory Theater.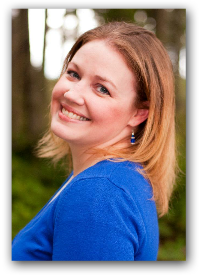 Sarah Hunter Hyatt
Sarah grew up in a large family, being number four of ten children. To escape the chaos, she would retreat into her own mind, writing stories to share with her younger sisters at bedtime. After years of prodding by family and friends, she joined a writer's group, giving her the courage and knowledge to go after her dream as a writer. Sarah lives in Olympia, Washington with her husband, three kids and two lovable parakeets.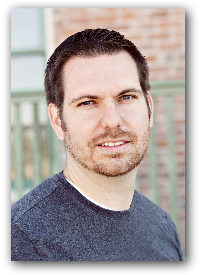 Breck LeSueur
Breck LeSueur was born in Mesa, Arizona, grew up in Gilbert, and lived in East Russia for a time. His head has always been full of fantastic stories and he has enjoyed writing them from a young age. By day, Breck is a programmer for a software company. He currently resides in Queen Creek with his beautiful wife, two daughters and son.
F.M. Longo
F.M. Longo grew up surrounded by books. He started his own personal book collection at the age of seven, filling his shelves with The Hardy Boys and Tom Swift, Jr. It wasn't long before he read his way through the entire works of Christie, Queen, Sayers, Gardner, and Wolfe.
He started working in commercial kitchens from the age of fifteen, but he traded his whites for a blue pin-striped suit when he started working in Lower Manhattan, developing financial and communications software for banks, brokerages and other Wall Street companies. He later went back to the kitchen, working as the banquet chef for a large resort, and later, as the executive chef and general manager at a fine-dining restaurant. He is also an accomplished jazz drummer, playing professionally for many years.
Now retired, he advises non-profit groups in his area on publicity and advertising. Originally from Stratford, CT, where his four children and seven grandchildren still reside, he currently lives in Woodbury, CT.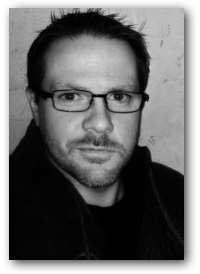 Ben Ireland
Ben churns out his prose from his home in Southeast Texas, where he lives with his wife and three children, and works in IT. When he isn't writing, he's either thinking about writing, or he's driving his winfe insane talking about his novel ideas.
His work has appeared in two X-anthologies: "Kissed a Snake" in A Dash of Madness: a Thriller Anthology (July 2013), and "Fairykin" in Moments in Millennia: a Fantasy Anthology(January 2014). His first novel, Kingdom City: Resurrection was published in February 2014.
Website | Twitter | Facebook | Amazon | Goodreads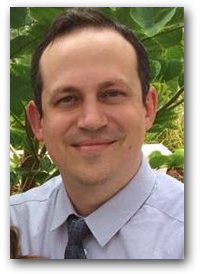 David MacIver
David was born and raised in the desert sands of the valley of the sun. He graduated from Hamilton High School in 2000 and later attended the University of Phoenix. He served a mission for the LDS church in Recife, Brazil where he grew to love the culture, language, and wild jungle environment of that country. Currently, he and his wife are loving life with their newborn daughter in Queen Creek, Arizona.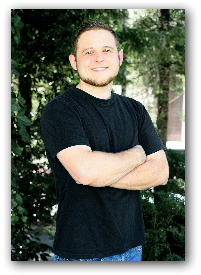 Tim Andrew
Tim Andrew is an Intern Architect who lives with his wife and three children on the southern coast of Oregon. He graduated from the University of Arizona with a professional degree in Architecture in 2008, and spends far too much time wearing ties, commuting, and sharpening pencils.